Tuxedo Action Size Guide
If you have any needs, please Email Us,
we will be happy to help.
support@tuxedoaction.com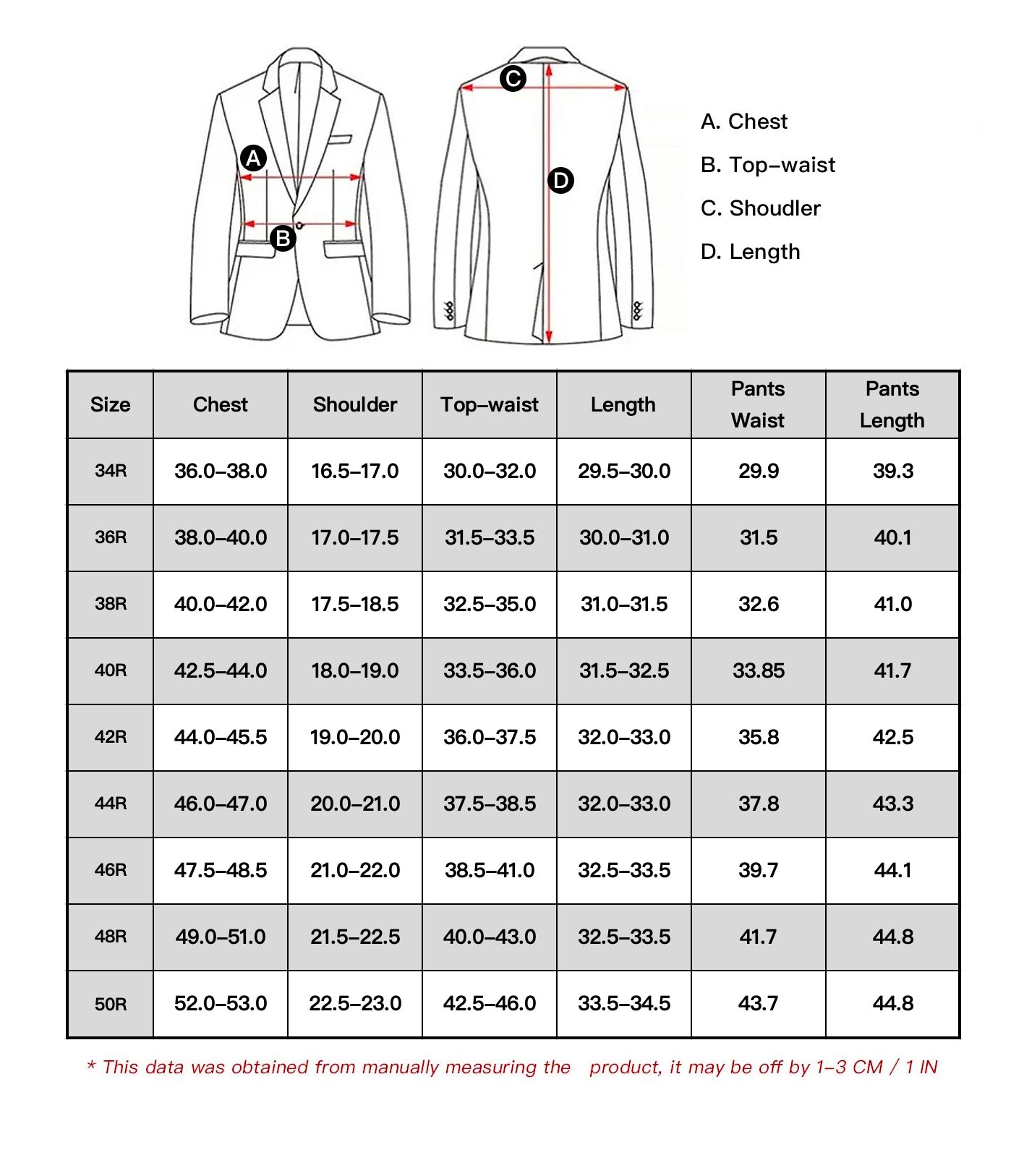 Description
Fabric
Material: 80% Polyester 20% Viscose
Design
One Button & Notched Lapel
Package
Occasion
Prom / Party / Dinner / Dating / Red Carpet / Stage
---
If every tuxedo has its own character, then this one must be a low-key gentleman. He is adept at surrounding all ages, whether it is at proms or year-end parties, private gatherings, or business dinners, you will be surprised to see him move with ease. You shouldn't be surprised, because this tuxedo suit was designed to be just that. In the beginning, black was our preferred base color for suits, because black is the classic of the classic. Many people in the fashion industry will tell you that when you're in two minds about color, you can never go wrong with black. We chose blue, and gold for the embroidery. If you were worried that the embroidery color would be covered in black and not stand out, then the gold thread as the finishing touch will completely dispel your concerns. Following the growing popularity of these tuxedo suits, we recently added a white option, which adds to the variety of colors and completes this tuxedo suit. White with gold embroidery, a sacred and pure combination, we hope it will shine at the wedding. 
Please be assured that when you choose this tuxedo suit for various occasions, it will not be so shiny that it will force you to appear inappropriately, nor will it make you plain to drown out the crowd. He handled it with the grace of a gentleman.

Payment & Security
Your payment information is processed securely. We do not store credit card details nor have access to your credit card information.