Tuxedo Action Size Guide
If you have any needs, please Email Us,
we will be happy to help.
support@tuxedoaction.com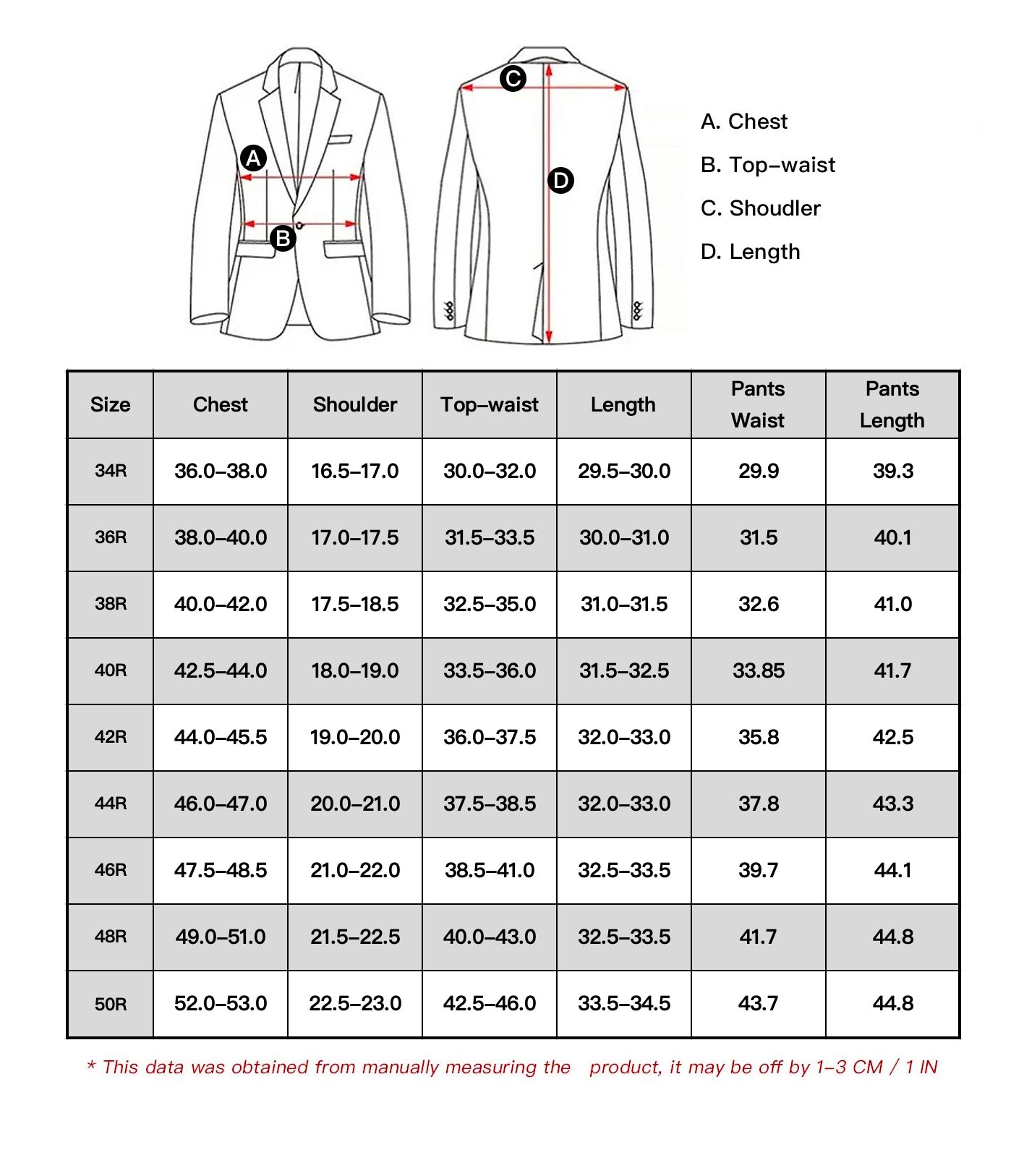 Description
The two-color sequin design, together with the stamping material shawl collar. A mysterious color-changing effect appears in the finger toggle or movement. If you are looking for a luxurious Tuxedo, this is it!
---
Product Detail
Material: 75% Polyester 25% Viscose
Design: One button, Two-color sequin fabric with gold-stamped shawl collar
Care
Dry cleaning is recommended, with the option of hand washing. Learn More
Fit
True to size, Slim fit. We recommend that you refer to our size chart to get the perfect fit. Learn More
Package
Occasion
Prom / Party / Red Carpet / Stage / Homecoming
Payment & Security
Your payment information is processed securely. We do not store credit card details nor have access to your credit card information.