I once had a discussion with a friend about
How many suits does a man really need?
But it's really a clichéd question

How many suits you really need
It has to do with your lifestyle and your profession
But the most important thing is that you have a clear idea of what a suit is.
So, why do we wear suits?
Suits can be considered as the armor of modern men in life and work. In the etiquette of modern society, the suit can be considered the most iconic of formal wear. It's true that it can feel restrictive and you may not be comfortable with it, but with the restriction, you will be able to move less, you will hold your head high and behave in a more confident and professional manner.
 Recommend These 5 Suits For All Your Everyday Needs
Pick your must-have suit by color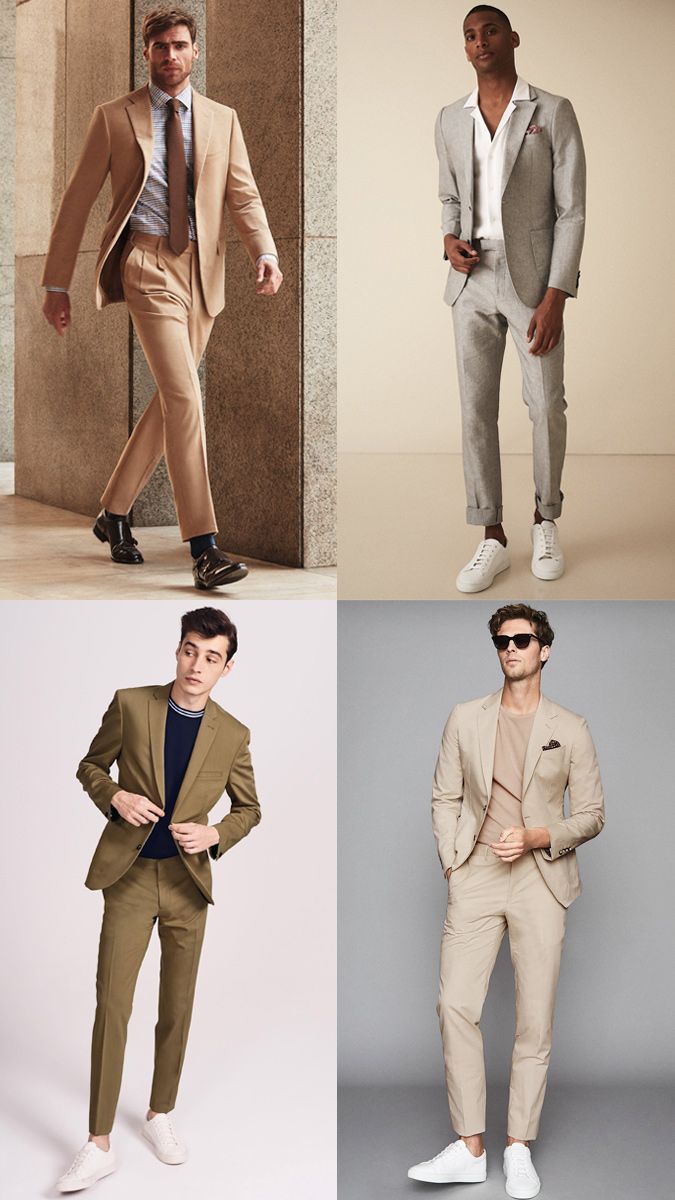 If you're about to go for the first suit of your life right now, forget black for a moment, perhaps a navy blue suit is the best choice. Single-breasted lapels are great for any occasion, learn to focus on the classics, not the trends, which are always changing, and a classic navy suit will look good five, ten or even thirty years from now.
The second suit can be chosen in grey. Anything from medium grey to charcoal grey is fine, single breasted is still the safest choice and double breasted is also very decent and solid. Also, if you choose the right fabric, then grey and navy suits will complement each other. Don't look at them split, you can alternate pants and jacket, wearing grey pants and a navy jacket on one day and navy pants and a grey jacket on another.
Since you already have two sets of darker colors in grey and navy, now it's time to accessorize with brighter colors. The soft dove grey and the bright royal blue can both be alternatives, but I personally prefer the beige, which is certainly a very elegant style when paired with a brown tie and accessories.
Stripe Suits In formal wear, stripes refer to vertical stripes. It can also be divided into pinstripe (pinstripe) and chalk stripe (chalk stripe). Vertical stripes are the most classic pattern apart from solids, and in terms of color, they are predominantly dark in color. For example, navy, grey and black. Especially navy vertical stripes formal wear, wear it with a formal shirt or T-shirt, immediately become a stylish retro man. Also if you have a larger body type, then vertical stripes are more suitable.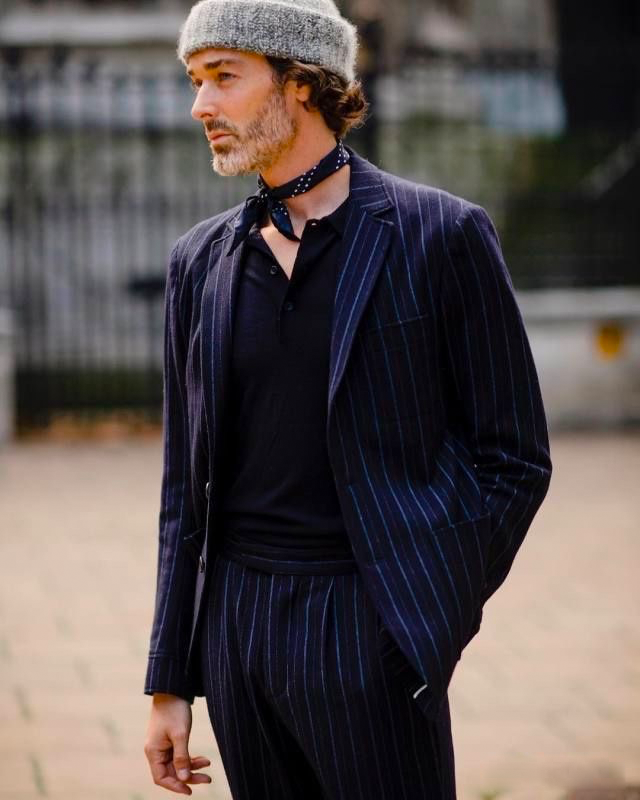 Fabrics with pinstripes are visually clear, as the lines are usually between 1/18" and 1/30" wide, and the width between lines is narrower than with chalking. In contrast to pinstripes, chalk patterns are more coarse in line and have a more pronounced blurring at the edges of the line, which is more immediate in different fabric materials. In terms of dressing, pinstripes are more formal than chalk, while the latter is more casual. 
checkered suit 
Whether it's grey or navy, adding some pattern will bring new life to your wardrobe. No matter what color plaid blazer you choose. Not only is the style more vivid and lively, accessorizing a pair of jeans on a casual weekend wouldn't be bad either. Plus, it especially helps those skinny men to shape up.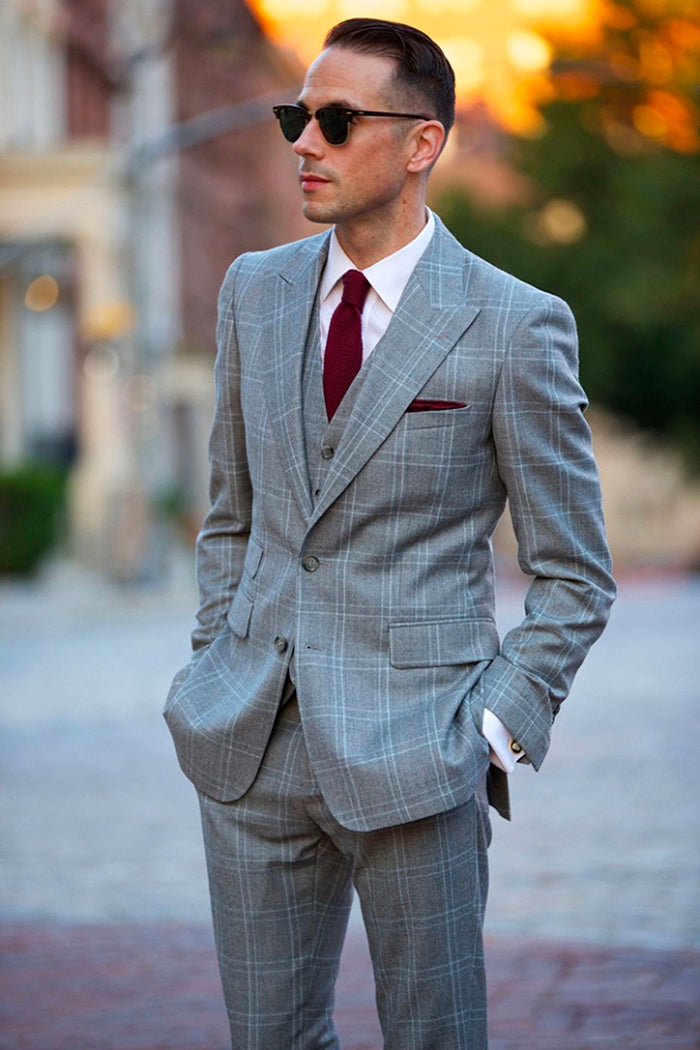 Prince of Wales Plaid
Also known as a grunge, it is a combination of two sets of lines running lengthwise and horizontally to create a square check. Suits made with this check are classic and unobtrusive, with the darker base check fabric being a little more formal and the more pronounced flannel pattern being a little more casual.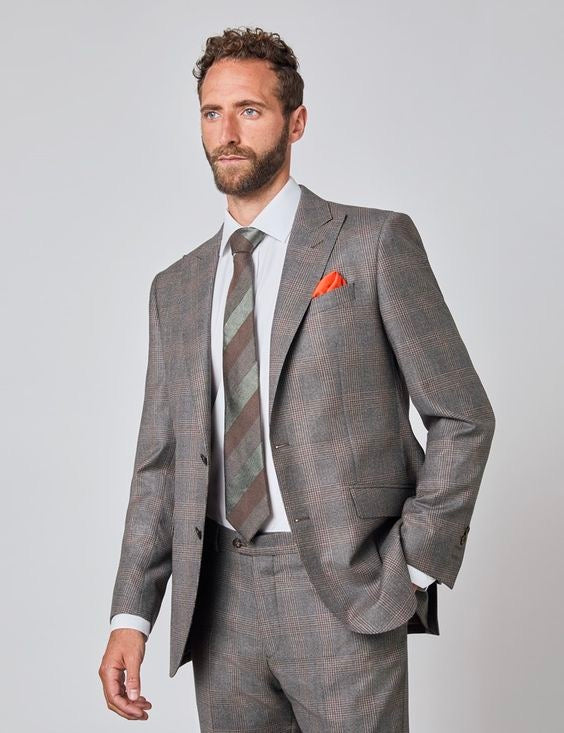 Semi-formal For example, choose a suit for general meetings, visits, and more solemn events. If the atmosphere of the occasion is more relaxed you can choose suits with colors and patterns, such as tartan, bold stripes, light-colored suits are not untidy and spontaneous and lively.
formal occasion
For example, for parties, formal meetings, weddings and funerals, formal ceremonies and specific evening social events, it is important to wear a plain colored suit at this time, with dark, monochromatic colors being most appropriate.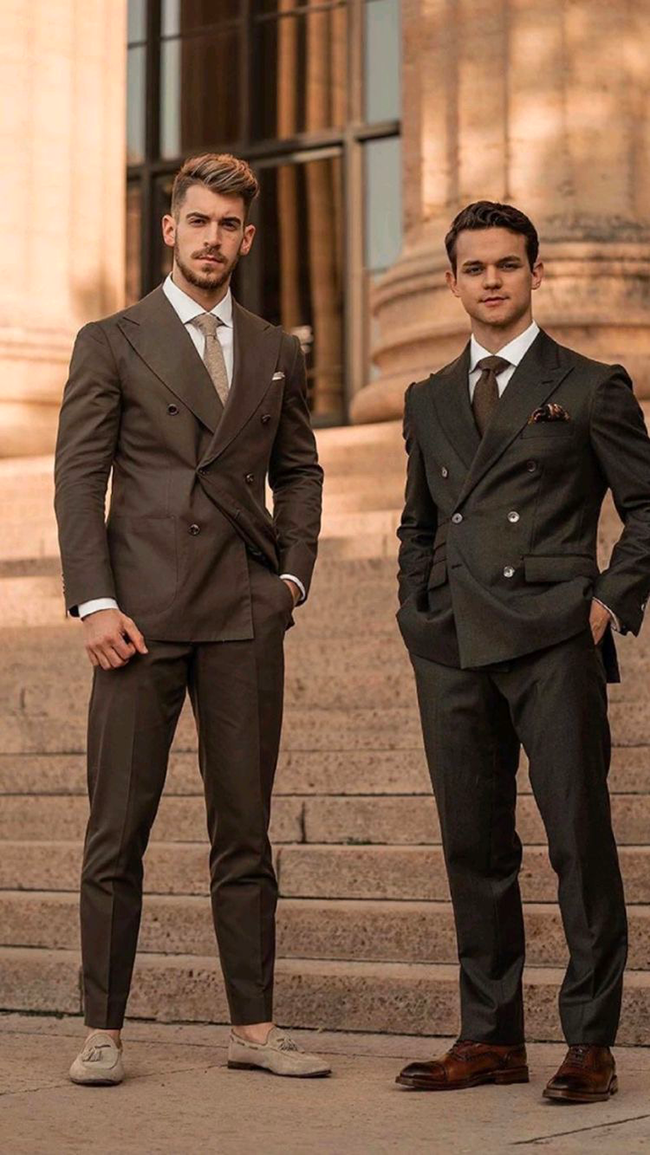 Theme parties The suits that you can choose for this occasion are much more diverse depending on the theme. If you want to bring out the glamour of the occasion, go for the fancy tuxedo, which has its own unique charm and can help you turn into the brightest sight at the party.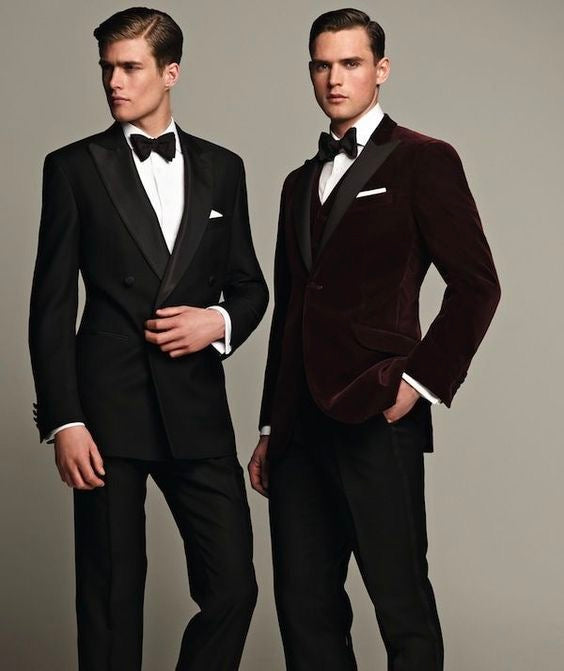 ---
Recommended Reading,
They're also called Tuxedo? Tuxedo family dress guide
4 Tips Teaches You How To Choose The Tuxedo For You
What you need to know when you're choosing a stand-up Tuxedo set